Coming Soon!
Bojangles

San Antonio, TX

8730 Potranco Rd

San Antonio

,

TX

78251

US
THE BEST OF BOJANGLES

The menu features the best of Bojangles, including handbreaded Bo's Chicken Tenders, Bo's Chicken Sandwich and scratch-made biscuits served at breakfast and with every Family Meal, as well as our Legendary Iced Tea.

PERFECTLY FLUFFY AND GOLDEN BISCUITS

Our ingredients are not frozen, and there isn't a single microwave in the place! Our signature biscuit recipe alone – made by certified Master Biscuit Makers – includes 49 steps for perfectly fluffy and golden biscuits.

TASTY SOUTHERN FIXINS

We're serving up our guests' favorite fixins, including Bo Fries, Dirty Rice, Baked Mac & Cheese and creamy Coleslaw
Positions Available

Looking for a job or a career with this location, which is independently owned and operated by a Bojangles' Franchisee? Click here to apply on their application webpage!

Download our App

When cravings call, make sure Bo's on your phone. Download the app for the Southern flavors you love, right when and where you want them. Because ordering chicken 'n biscuits shouldn't ever be a bother. It's never been easier to make it Bo time.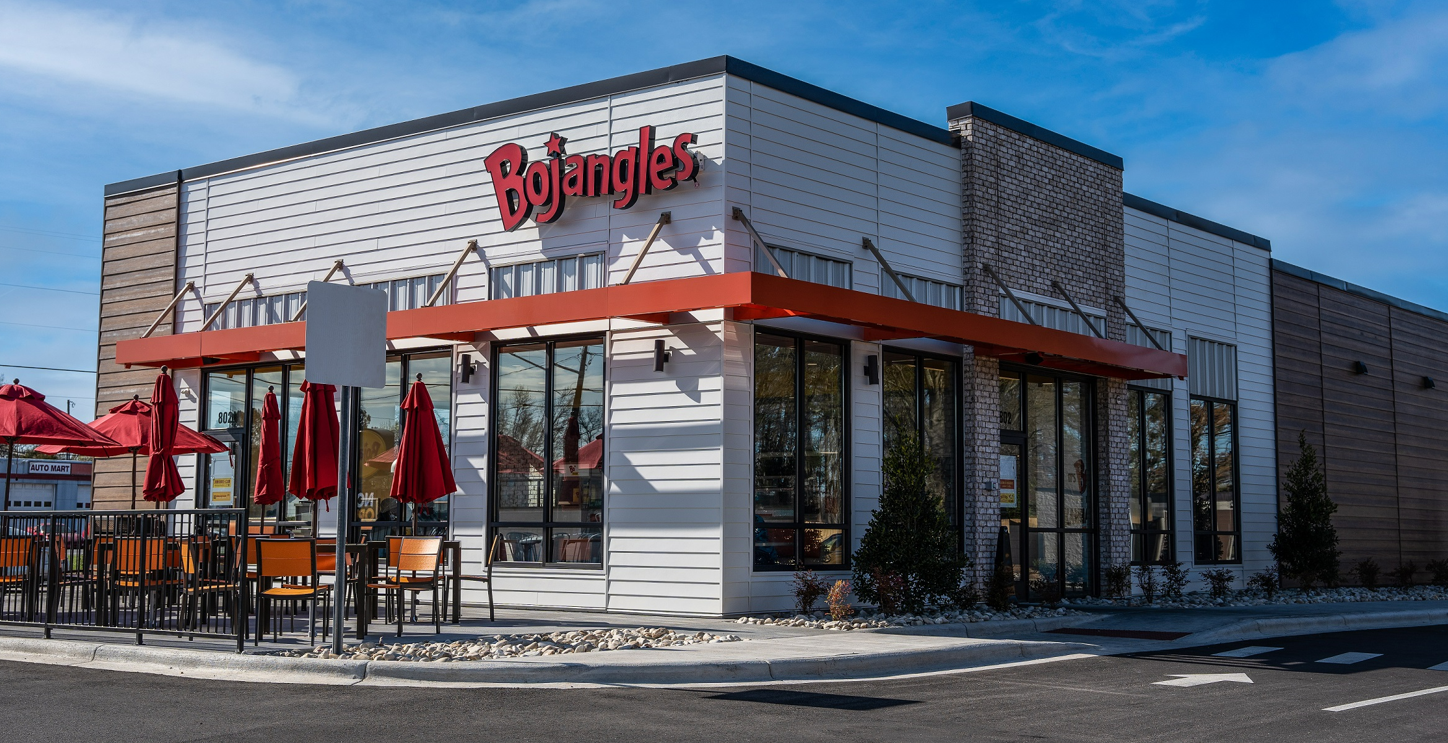 About Bojangles San Antonio
Bojangles began in 1977 and saw an opportunity to develop a quick-service restaurant chain based on three attributes: a distinctive flavor profile; wholesome, high-quality products made from scratch; and a fun, festive restaurant design with fast, friendly service. Bojangles of San Antonio's core menu is: distinctive, flavorful chicken made with a special blend of seasonings and served with hot, fresh buttermilk biscuits and one-of-a-kind fixin's like Bojangles Dirty Rice and Bojangles Cajun Pintos. Bojangles light, buttery, made-from-scratch biscuits serve as the basis for the best breakfast in the industry. From biscuit sandwiches filled with mouthwatering items like spicy chicken filets, seasoned sausage or steak, country ham, eggs and cheese, to sweet biscuits like our Bo-Berry Biscuits, no one does breakfast like Bojangles of San Antonio. That's why Bojangles serves breakfast all day, every day.
Frequently Asked Questions